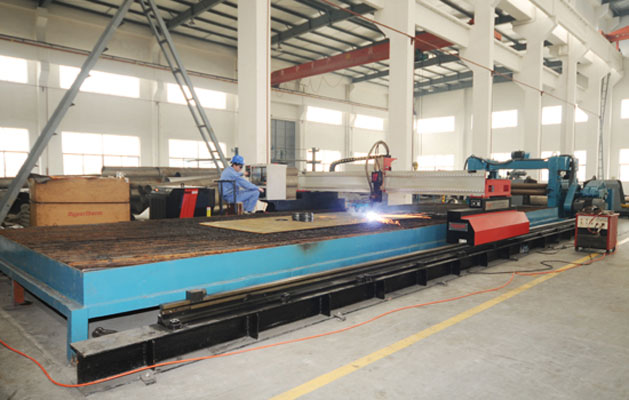 Large water systems use to purchase stamping elbow project finished elbow, stamping processing method is, good product consistency. Cold bending and hot bending: normal small diameter bend can be cold bending processing; A great majority (especially big diameter) the diameter of the hot bending will be needed. Elbow push system: in the late 80 s contact with mechanical mould tube steel elbow push system of medium frequency heating method, but is probably both inside and outside wall thickness is not easy to control, rare in the actual application.
Socket pipe pieces include a diameter than the connection of plastic surrounding the entanglement structure wall pipe diameter slightly larger wall pipe straight pipe, plastic surrounding the entanglement structure in the straight pipe two whole wall is equipped with a circle respectively used for embedded expansion rubber ring seal groove, seal groove is embedded with rubber ring expansion socket pipe in the pipe links have important role and function, can according to certain technology and use, the use of an important feature. The method of making the socket pipe pieces, first wall surrounding the entanglement structure plastic pipe cutting into a certain length of straight pipe; Again on the inner wall of the straight section two whole turning a circle seal groove respectively; The final expansion rubber ring embedded in a sealing groove, namely to become two-way bearing pipe can be applied. The use of the present invention two-way bearing pipe, the pipe installation of prophase preparation and installation process becomes simple, fast, and reduce the connect pipe installed on the risk of leakage.
Seamless elbow welding items:
1, to prevent because of heat and erosion between eyes, shoulds not be too big welding current, electrode is about 20% less than that of carbon steel, arc shoulds not be too long, interlayer cold quickly, with narrow bead advisable.
2, seamless elbow sclerosing is bigger, after welding cracks easily. If using the same type of seamless elbow welding, required above 300 ℃ preheat and 700 ℃ or so slow cooling after welding. If it's unable to weld heat treatment after welding, should choose the seamless elbow electrode.
The purpose of the seamless elbow:
1, seamless elbow is suitable for the oil, gas, chemical, water and electricity, construction and boiler industry such as pipeline system. Without tube billet as raw material, can cut down the cost of pipe equipment and mould, and can get any big diameter and wall thickness is relatively thin carbon steel elbow.
2, can shorten the manufacturing cycle, the production cost greatly reduced. Because do not need any special equipment, especially suitable for on-site processing large carbon steel elbow. Blank for tablet or developable surface, thus cutting is simple, easy to guarantee accuracy, convenient assembly welding